Indian Tableware & Crockery Market
Indian market traditionally known for bone china tableware & crockery , however the world class porcelain tableware production also started to cater global demand.
Indian tableware & crockery industry is around 11 billion INR turnover but growing at promising rate of 16 to 18% per annum following to due to strong demand from hospitality and retail sectors.
ICS can cater to customized product shape & decal design development apart from the available ceramic, bone china & porcelain tableware & crockery product ranges.
We can avail broad range of;
·         Tablewares for Hotels / Hospitality Segment
·         Tablewares for Retail segments
·         Crockery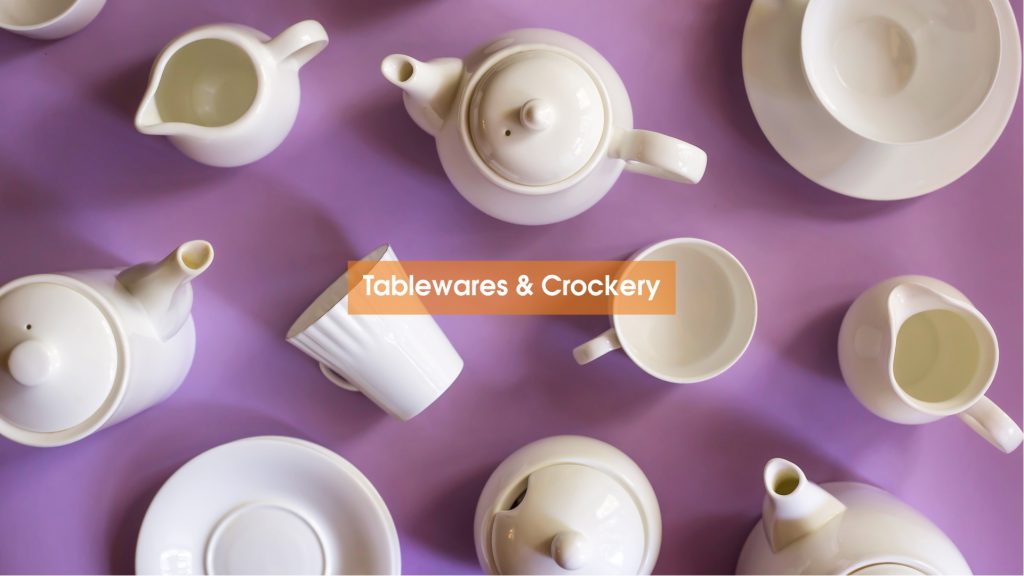 We can offer Decorative and Customized Decal Table-ware and crockery with brand logo and / or signature design.
You may check ICS's other ceramics and allied  products buying / sourcing services Tiles, Sanitarywares & Allied Products,  Faucets, Bath fittings & Bath Accessories.